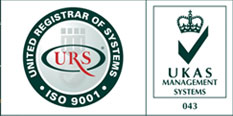 Comprehensive Quality Assurance
In our quest for Comprehensive Quality Assurance, we have deployed an elaborate system of checks & corrections at various levels. Online Quality control is done via Self Inspection at the Workstations by machine operators themselves. Plant wide quality management activities are carried out by the quality assurance departments in machine shop, through a team of trained personnel using rigorously documented manuals which are revised & updated continually. We have deployed a lineup of Quality Labs equipped with an elaborate range of state of the art testing & measurement equipments tightly calibrated to globally accepted standards.
Testing done
Chemical Analysis
Chrome plating thickness by electronic thickness tester
Tangential load testing
Hardness Testing
Light Leakage test
Flatness test
Axial distortion test
End gap check
Physical check
Dimensional check
Piston Bore checking using Air Gauge
And many more
Technical Paper
© GRINDLAYS ENGINE PARTS PVT. LTD.