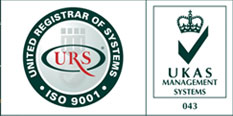 Engine Parts Manufacturers
Grindlays Engine Parts is a world class engine parts manufacturer in capital of India, Delhi and is well equipped with state of the art machinery, R & D testing bench, a team of skilled employees and experienced engineers. The organization guiding principles have been to produce best quality products and keep pace with the global market & international standards. These are achieved by continuously upgrading the manufacturing set up with modern and latest technologies. The company is a leading engine parts suppliers in India. Grindlays prefers to work with world class and up to date machines which include-
Complete in-house casting units
Complete hard chrome plating unit
CNC Lathes
Unique SPM's
Double Cam Turning Machine
Auto Gap Sizing Machine
Various Conventional Lathes
Surface Grinders
Double Disc Grinders
Drilling Machines
Profile Grinders
Lapping Machines
Honing Machines
Cam Turning Machines
Pin Bore Burnishing
Copying Machines
Centre Less Grinders
Pneumatic Presses
Laser marking Machine
Broaching Machines etc.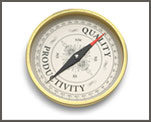 Infrastructure and quality assurance
Manufacturing:
At Grindlays we work hard to maintain our reputation and name as a leading manufacturer of engine and machinery parts. We have an in-house team of highly skilled machinists and product engineers to ensure delivery of good quality products and drive innovation. We are a Delhi based company with state of the art manufacturing units in Haryana and UP.


Inspection
At Grindlays we believe in perfecting the processes and no component leaves our factory without proper inspection and final quality check. Despite the fact that all our parts are manufactured on state of the art machinery, we make sure that every product goes thorough a standard quality check before the product is sent for packaging and exporting. We follow best international standards and practices in our checks and some of our tests include:
Spectrum Analysis
Hardness Tests
Light Pass Control Test
Tensile Strength Inspection
Coating Test
Other Profile Checks
© GRINDLAYS ENGINE PARTS PVT. LTD.