A Popular name in the world Of Manufacturers and Suppliers of Automotive Parts In India
Grindlays Engine Parts (P) Ltd is a certified manufacturer of high performance engine parts in India with its powerful presence in international market also. We are a 50 year old company with a legacy of quality and timely delivery. Grindtech is a trusted name for developing, manufacturing, and selling OE replacement and aftermarket engine parts for over 5 decades. We manufacture a wide range of products such as Liners and Sleeves, Piston,Piston Rings, Piston Pins, Cylinder Blocks, Engine Valves, Valves Seat Inserts, Valve Guides, Bimetallic Bushes and Bearings. We supply to different Automobile and Industrial companies manufacturing engines and engine parts in the, European market , US market and Asian markets. We have an in-house team of engine experts and technicians to deliver high precision and reliable products and our products are available under the GRINDTECH brand.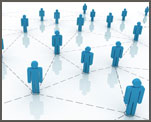 Esteemed Clients
GRINDLAYS is the world's leading manufacturer and supplier of automotive parts in India. The organization has earned the trust of its clients and is successfully catering to automobile parts industry in India and around 15 other countries in the world. We supply to vast and demanding clientele of OEM manufacturers and cater to replacement markets around the globe. We at Grindlays believe innovation is a continuous process which will help us evolve as a market leader. To bolster our technological leadership, we plan to cultivate new business relationships and at the same time continue to work with the existing clients to develop new products to drive higher performance. We offer a wide range of already developed products apart from customizing the product on demand as per the clients requirement (against a sample and drawing). This gives us an opportunity to reach out to more and more clients with varied applications. These products are used in Cars, Trucks, L.C.Vs, Two Wheeler, Three Wheeler, Tractors, Air Brake Compressors,Generators, Marine Engines, Industrial and Diesel Engines, Air and Gas Compressors, Refrigerators and Ammonia Compressors, Heavy Earth Movers, Locomotive Engines, Forklifts, etc. The products are exported to over 15 countries all over the world.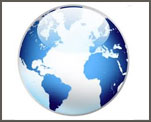 Organisation Motto
At GRINDLAYS our motto is to deliver "Better than the Best Quality".The Company is seeking to develop higher performance engine parts for each market segment. Ever since this organization started, the driving force has been its determination to over exceed the client expectations in terms of quality expected at "Competitive Rates" and in "Short delivery schedules".
Markets
The organisation is exporting successfully to USA, Europe, Asia, Africa and South America.
Association Membership