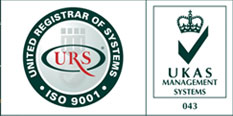 Cam Bushes, CR Bushes & Engine Bearings
Grindlays is a leading Camshaft Bushes manufacturer and we had pioneered the manufacturing of white metal bushes in India long time back. White metal has properties such as better oil retention, softness and its ability to wear off itself and helps preserve the expensive cam on sudden breakdowns of engines. We at Grindlays had identified these properties long time back and had started manufacturing these Bushes in white metal. Our products have excellent shock & load carrying capacity and function even under most difficult working conditions such as poor lubrication.

Range: Thickness upto 4mm, Dia upto 130mm, Semi finished, Prefinished, Full Finished Sizes available.
Materials:
Copper lead
Aluminum Tin
Tin/Lead Based Babbit
White Metal
Gun Metal
Low Carbon Steel
Types
Cam Shaft Bushes, Connecting Rod Bushes & Bearings, Main Bushes & Bearings, Transmission Bushes, Oil Pump Bushes Hydraulic Bushes, Valve Rocker Bushes, Thrust Washers etc.
Quality Commitment
100% Dimentional check (OD under load test, Wall thickness test, Height etc.)
Profile test
Bonding test (Bend test, Chisel test, Lining thickness test)
Lining composition test

© GRINDLAYS ENGINE PARTS PVT. LTD.