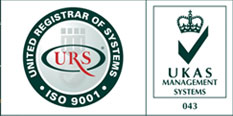 Applications
At Grindlays we cater to engine parts for different engine configurations and applications. We manufacture and export engine parts for personal vehicles (such as Three wheeler, Step Wheeler, Passenger cars etc), Commercial Vehicles ( such as Tractors, Trucks, Light Commercial Vehicles etc), Industrial heavy machinery (such as ammonia compressors, forklifts, heavy earth movers etc) and many more. At Grindlays we believe Growth will happen only through a constant process of innovation and hence we stay on the leading edge in our marketplace, we are constantly expanding our product line within the automotive industry. At Grindlays we believe in "Good manufacturing jobs are key to a strong economy" and our products are best example of that.
Asian Range
Bajaj
Deawoo
Daihatsu
Eicher
Escorts
Hino
Honda
Hyundai
Isuzu
K. G. Khosla
Kia
Kirloskar
Komatsu
Kubota
Mahindra
Mazda
Mitsubhishi
Nissan
Subaru
Suzuki
Tata
Toyota
Yamaha
Yanmar
European/American Range
Air Compressor
Alfa Romeo
Atlas Copco
Audi
Austin
Bedford
Bendix
BLMC/BMC
BMW
Case
Caterpiller
Citroen
Clayton
Cummins
Daf
Daimler Chrysler
David Brown
Deutz
Fiat-Iveco
Fiat
Ford
Fordson
Gardner
Garrelli
General Motors
Hillman
Hollman
Ingersoll Rand
IHC
Jaguar
John Deere
Kamaz
Knorr Bremse
Lada
Lambretta
Lancia
Land Rover
Leyland
Lister
Lombardini
Lotus
MAN
Massey Ferguson
Mercedes Benz
Midland
Moskvitch
MWM
New Holland
Opel
Perkins
Petter
Wolga
Wolsely
Zetor
Peugeot
Peykan
Renault
Robin
Rover
Ruston Hornsby
RVI
Saab
Scania
Seat
Simca
Steyr
Sthil
Talbot
Tatra
Ursus
UTB
Vauxhall
Vespa
Villiers
Volkswagon
Volvo
Wabco
Westinghouse
Willys
Wolga
Wolsely
Zetor
© GRINDLAYS ENGINE PARTS PVT. LTD.